We wanted to do something different this year for our holiday cards to clients and business associates. We wanted the piece to be unique, made of recycled material, and convey our sincerest wishes for a "Happy and Peaceful New Year." Here are some photos of the result – a paper sculpture of sorts we called "Doves in Winter"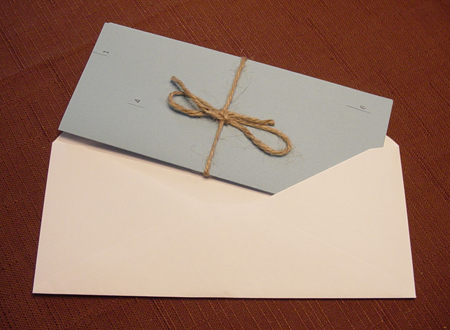 Although the piece was pretty straightforward to assemble, with labels stamped on the ends and their corresponding slots, we also included a set of instructions and a diagram for good measure.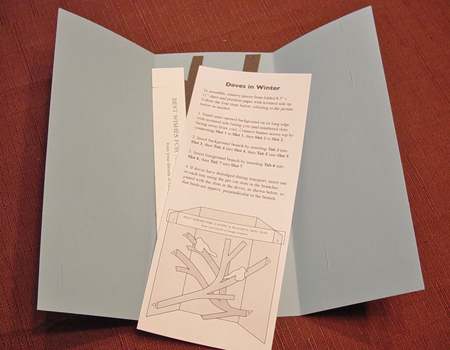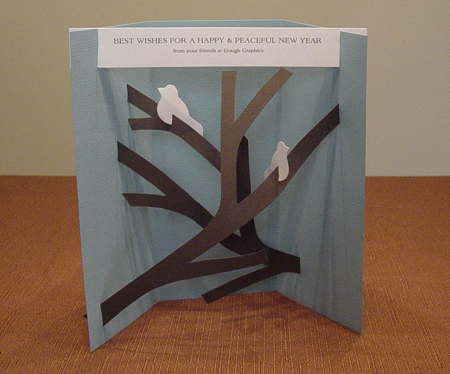 BEST WISHES FOR A HAPPY AND PEACEFUL NEW YEAR!