Years ago, Sproutreach began a partnership with our local recycling program, assisting with public outreach & education efforts surrounding the city's single-stream, curbside collection program. In the early days of that effort, we created a set of line drawings, depicting what materials are accepted for recycling.
Today, in celebration of America Recycles Day, we're sharing all those illustrations with anyone who can use them. The work is licensed under a Creative Commons Attribution-NonCommercial 4.0 International License.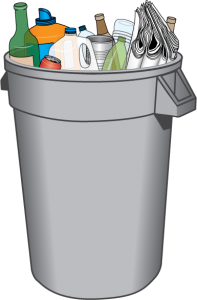 Just download the zip file and put the images to use in your project. The package includes the vector EPS originals, for our fellow designerds out there, as well as transparent PNG file copies of each.
Happy Recycling!