Design Against Fur 2008, an event held by the Fur Free Alliance, produced many excellent posters (and animated shorts). Among them is certainly the poster (below) created by Feng Chen, a student from Beijing China, winning both the Grand Prize and the International Peoples Choice Award.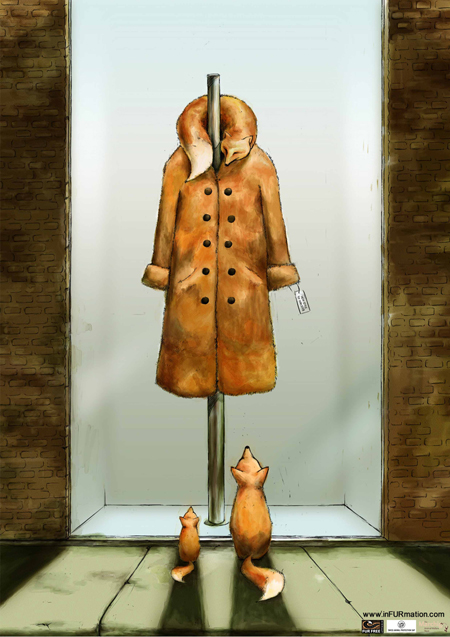 The event's other winning designs can be seen here.
The Fur Free Alliance is "an international coalition of over 35 animal protection organizations working to bring an end to the exploitation and killing of animals for their fur."
For "inFURmation" on this year's competition, check out Design Against Fur 2009.