I recently had the opportunity to design a button for the Sacred Heart Peace Community in Camden, New Jersey — the poorest city in the US, twice declared "America's Most Dangerous City" (2004, 2005, Morgan Quitno Corp.), and also the city where I was born.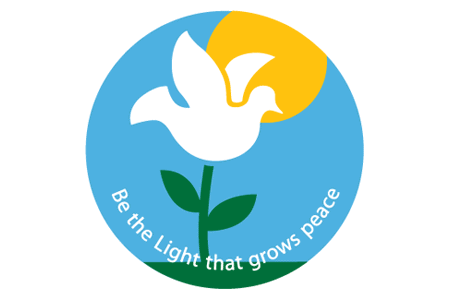 The Sacred Heart Peace Community is a volunteer group that includes my mother. It was formed in 2002 "to stand on the side of life with all the struggling people of Camden and of the world" and to create opportunities for local residents to "participate in resistance to war and all forms of violence."
Peace to Camden and the world.
– Rob
Looking for anti-war graphics?:
For many more anti-war graphics, created by designers and artists from around the world, check out www.anti-war.us, a site "dedicated to the free distribution of anti-war graphic material". All designs on the site are "created voluntarily and distributed free to activists around the world."