(via AdsoftheWorld)
A series of ads for the Brazilian suicide prevention center, CVV:
Copy: Help Yourself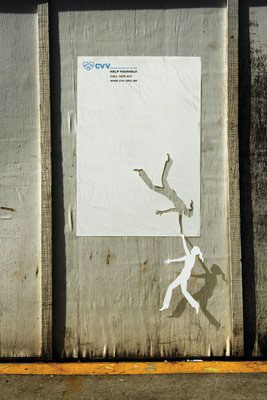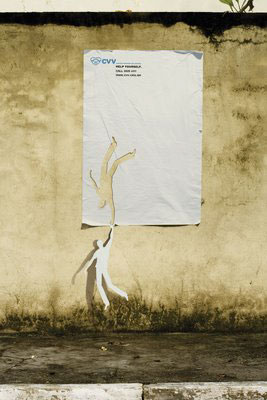 Agency: Leo Burnett São Paulo
Client: CVV (suicide prevention center)
Creative Director: Ruy Lindenberg
Art Director: Ricardo Toledo / Andre Gola
Copy: Carla Cancellara / Digão Senra
IMHO, an interesting set of ads. Despite being quite similar to a recent Chinese blood donation ad, and appearing much like the style of artist Peter Callesen, these ads are attention-grabbing, blend imagery and copy well, and deliver their message effectively. That said, I'm not sure that this particular message, help yourself, is the message we should be sending, particularly with sharing one's thoughts and getting help from others being such critical elements in prevention of suicide. Having too much personal experience with this issue, I would suggest that some more effective directives for prevention might include any of the following:
Take it seriously,
Know the warning signs,
Make no promises of secrecy,
Know where to turn,
Act fast,
…or perhaps just Talk about it.