I Love Typography has created a terrific series explaining some of the terminology that often leads to furrowed brows and/or blank stares during our conversations with the saner folks (i.e. non-designers).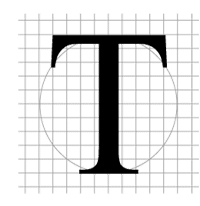 Part I, Who Shot the Serif? Typography Terms provides a brief, illustrated explanation of serif fonts and their anatomy, including such terms as ascender, ligature, spine, and bowl.
Part II, The Return of the Serif, Type Terminology, a further explanation of serif fonts is provided, delving deeper into the differences between Adnate Serifs and Abrupt Serifs, as well as the evolution of serif fonts.