As a follow-up to my most recent post on the symbolism of shamrocks, I've assembled a collection of logos that incorporate the shamrock* in some way (with the Boston Celtics first, of course). While this list is just a small sampling of the countless logos with shamrocks, the designs shown here represent a diverse set of businesses, services, groups, and events, and many display remarkable creativity.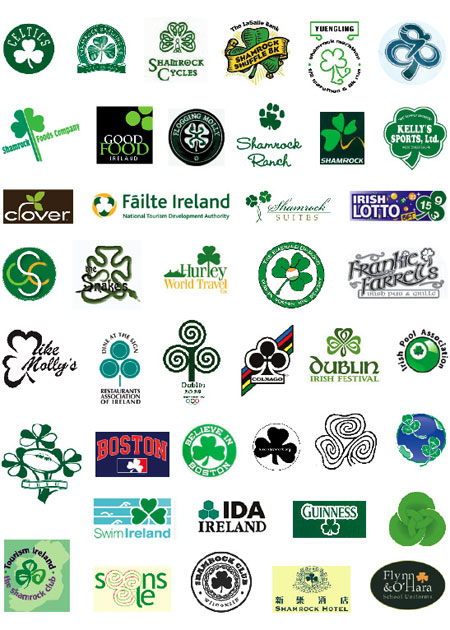 *This collection focuses on the 3-leafed shamrock, and does not include any of the many logos that contain the 4-leafed clover.
If you'd like a closer look, you can download a PDF file (8.5″ x 11″, 460kb) of the collection. Enjoy!
As the saying goes, May your blessings outnumber the shamrocks that grow, and may trouble avoid you wherever you go.
Sláinte,
Rob